The Social Good Summit (SGS), a flagship event of UNDP for the last five years, has become a household-name among Sierra Leone's youth who eagerly look forward to submitting their entries each year.
So far, various ideas have emerged to solve local issues on maternal-neonatal health care; education; public data management; human rights; agriculture, disability-friendly mobility; sexual and reproductive health care; public service management and corruption; climate change and disaster mitigation; and clean, accessible and efficient energy production.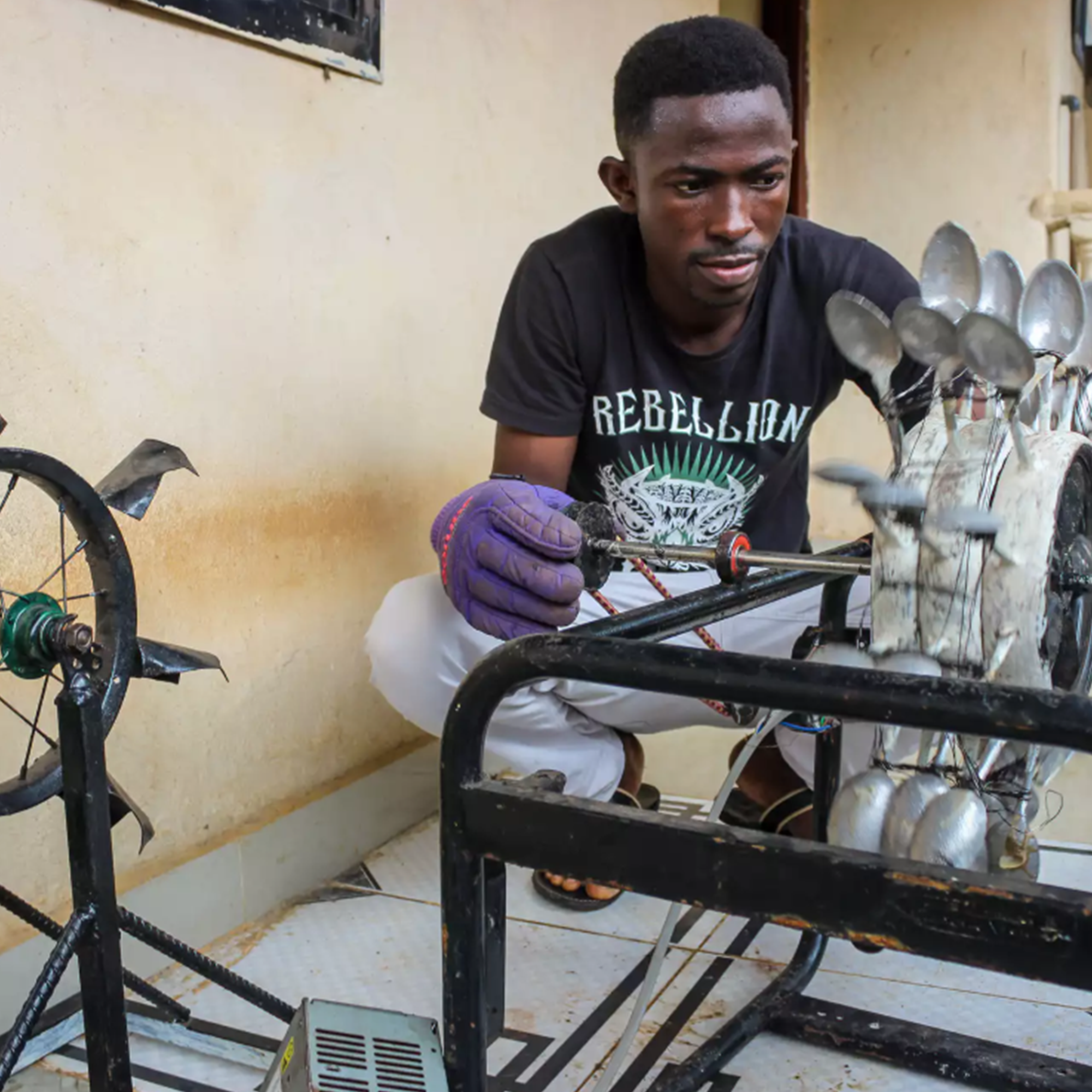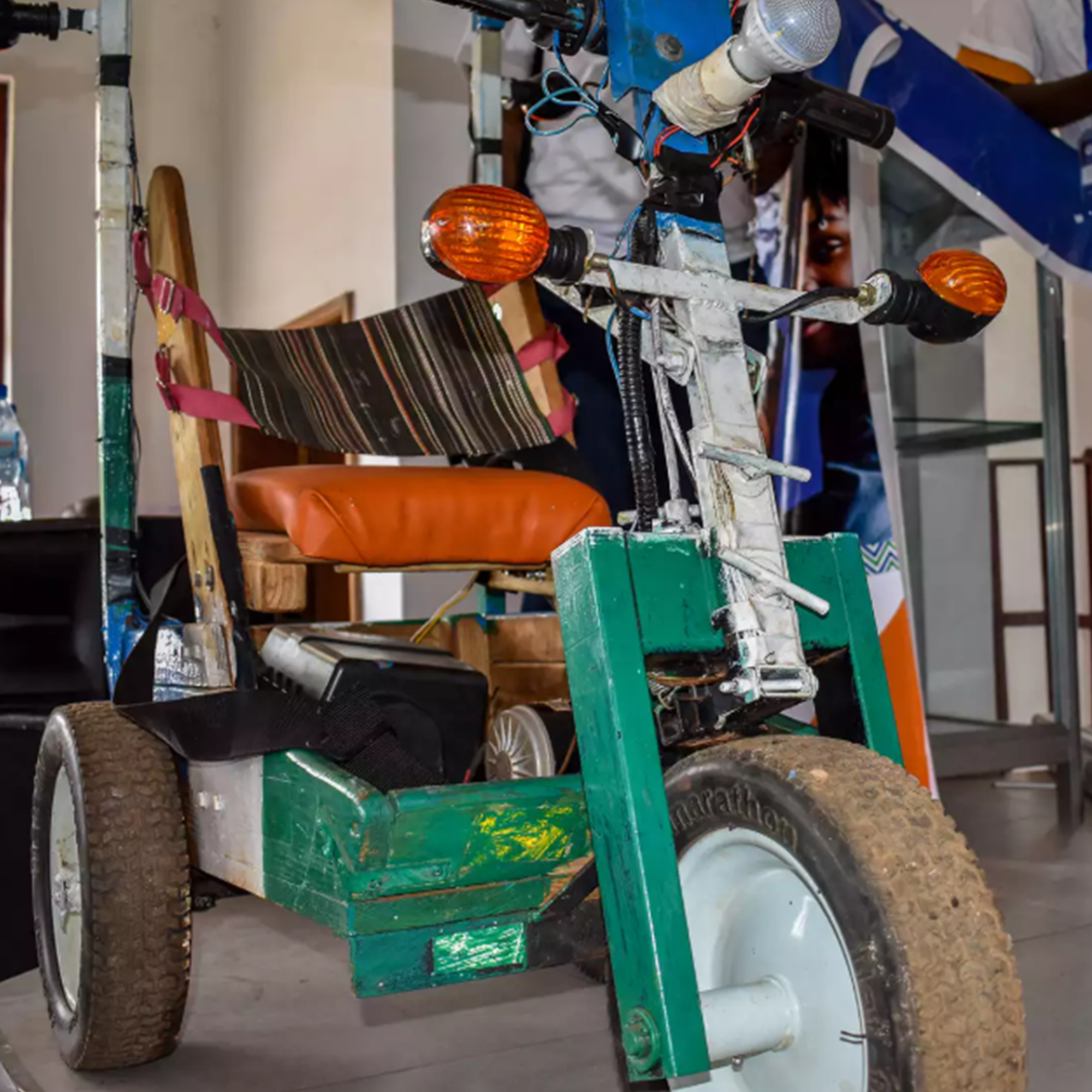 A CATALYTIC IMPACT
In 2013, the first winner of the SGS's innovation award was 23-year-old Salton Massally who created an online job portal linking job seekers and employers.
During the Ebola crisis in 2014, the SGS was suspended and Salton's company, with support from UNDP, developed a database management and payment system for response workers.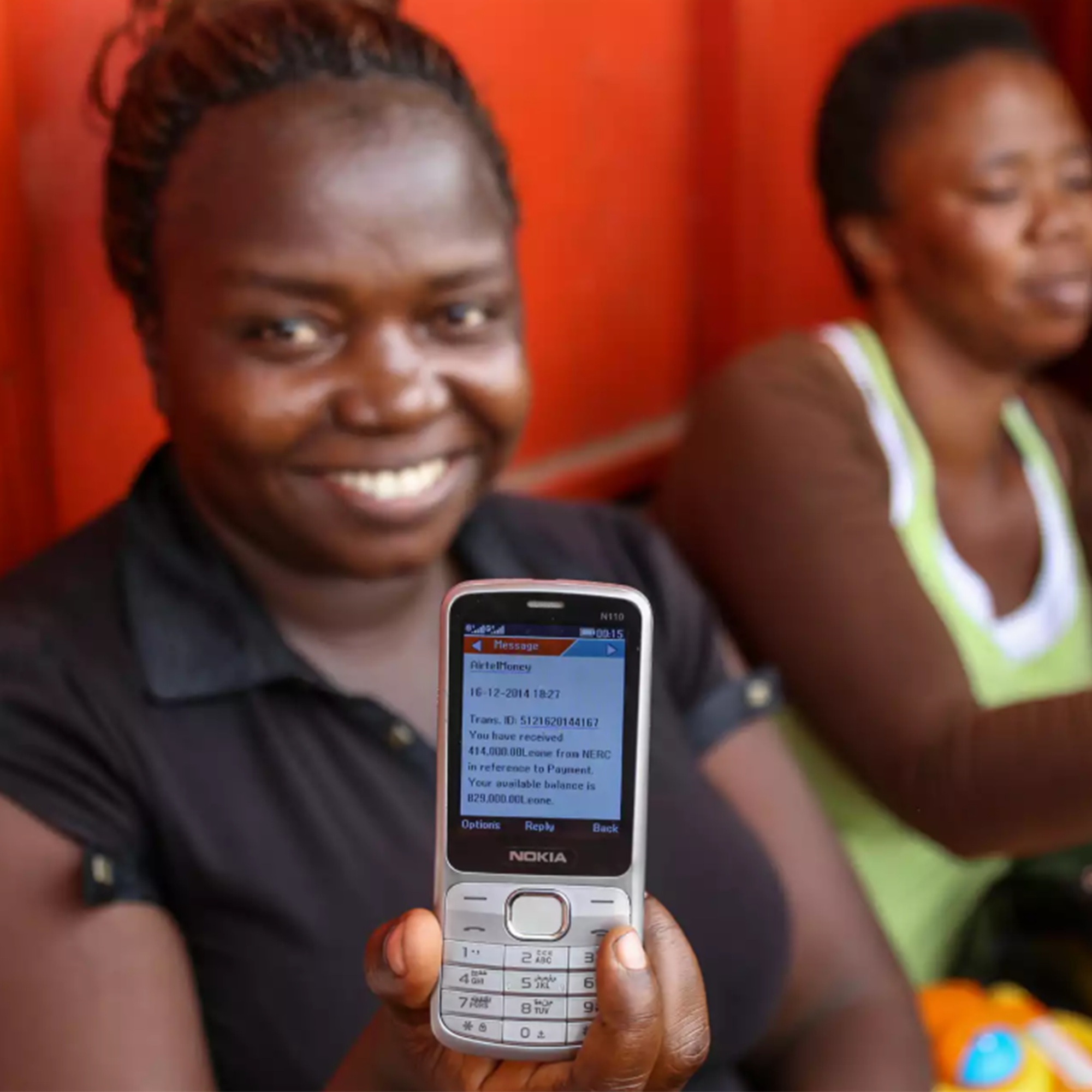 An Ebola response worker receives an SMS informing her of her hazard pay. Photo: Lesley Wright/UNDP
Later, Salton partnered again with UNDP to develop a mobile justice application supporting the judiciary in Sierra Leone to ensure speedy, effective and efficient case management.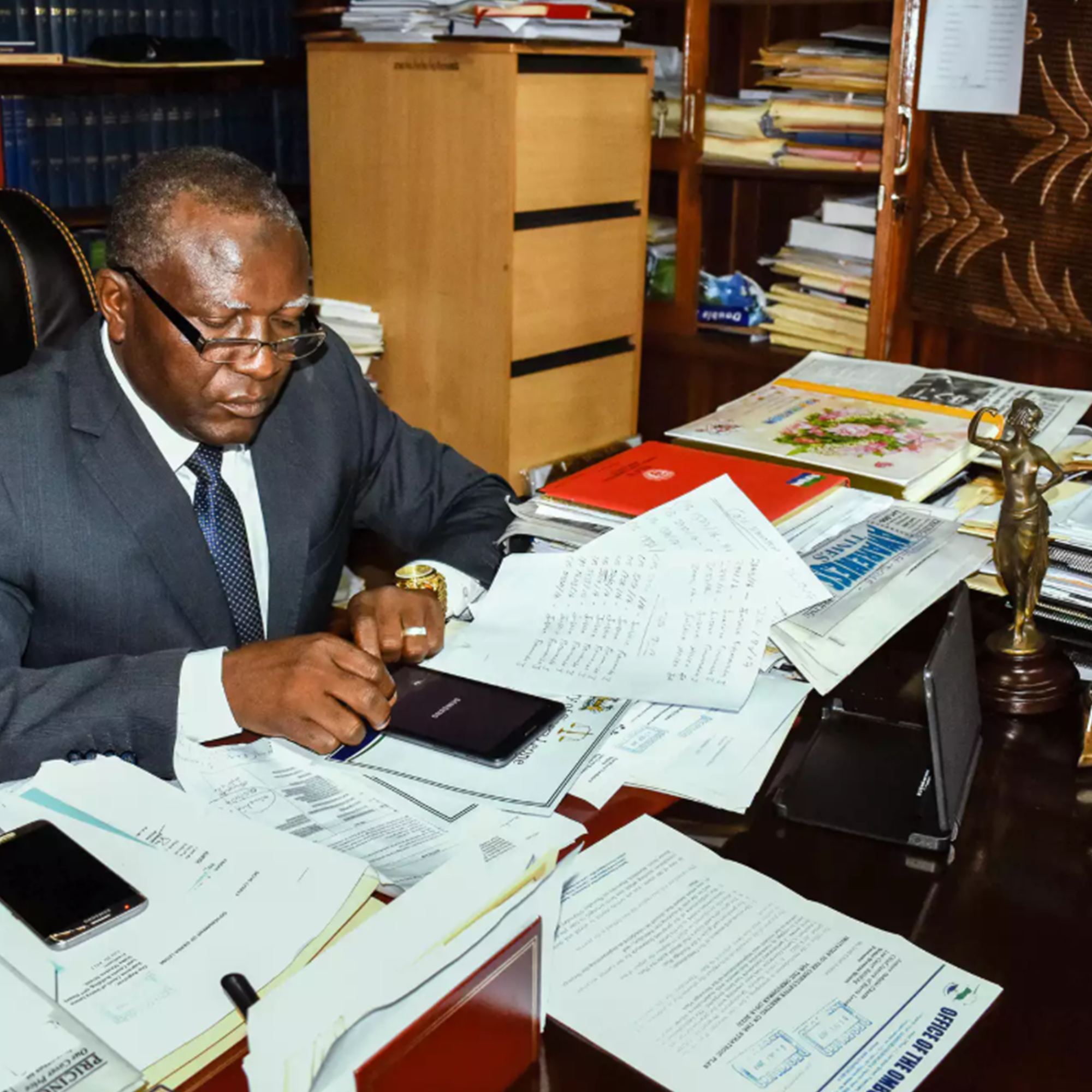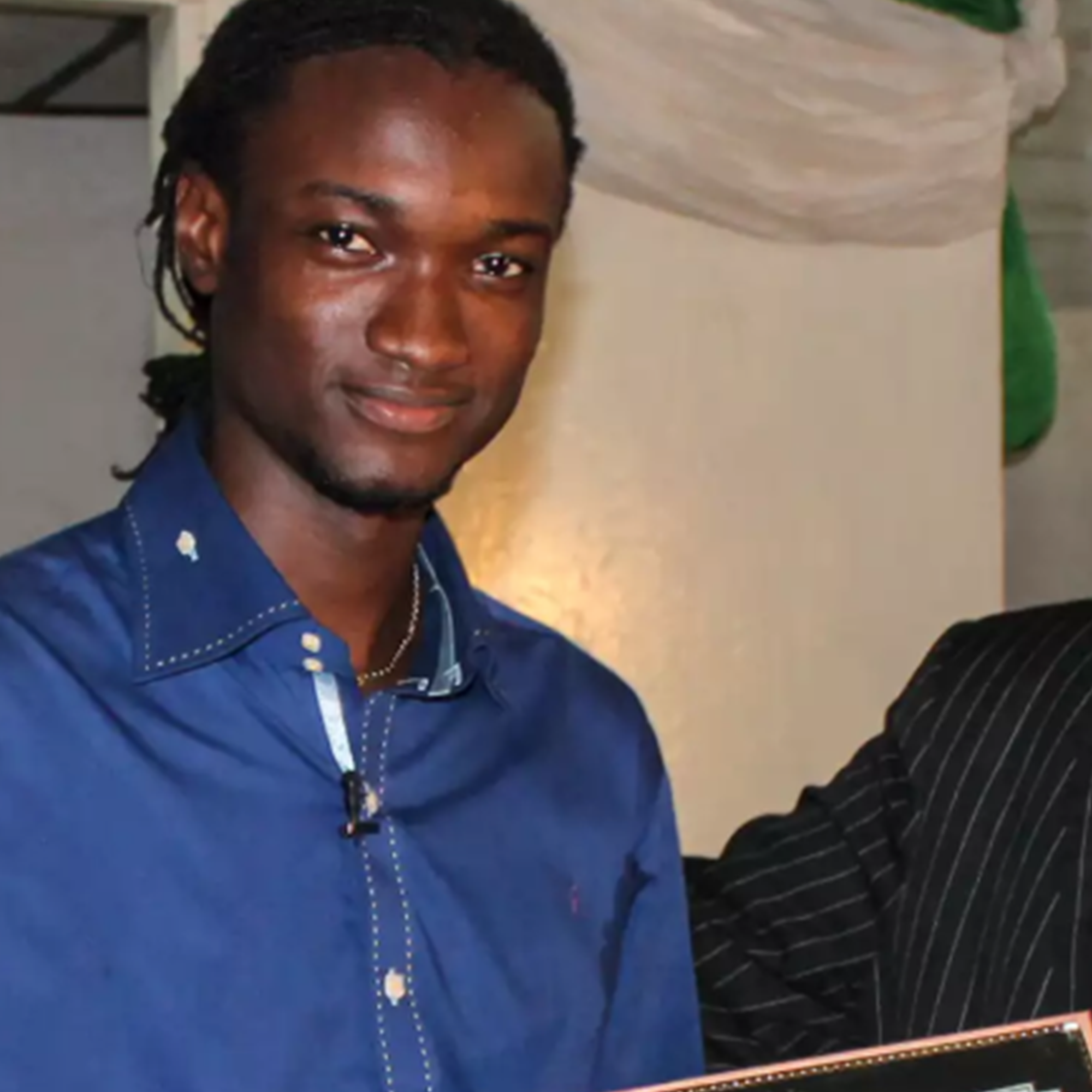 In 2015, as Sierra Leone was just recovering from Ebola, Sesay, a physically impaired young man driven by the challenges he faced during the crisis, won the top prize with an affordable prosthetic leg.
"Ebola made life very difficult for we, disabled people who need assistance from others to do many things."
Sesay now works in the orthopedic department of the regional hospital in Makeni, northern Sierra Leone.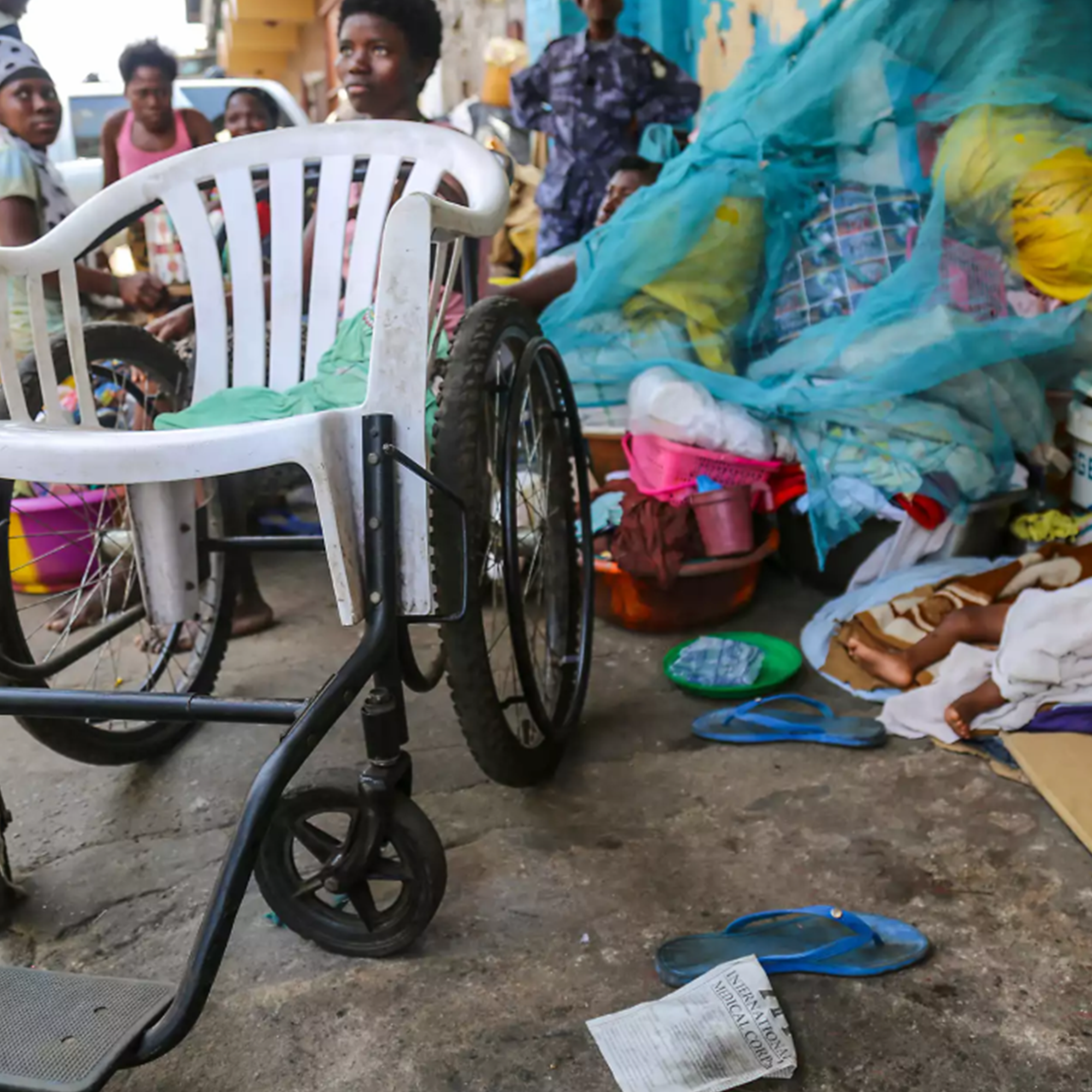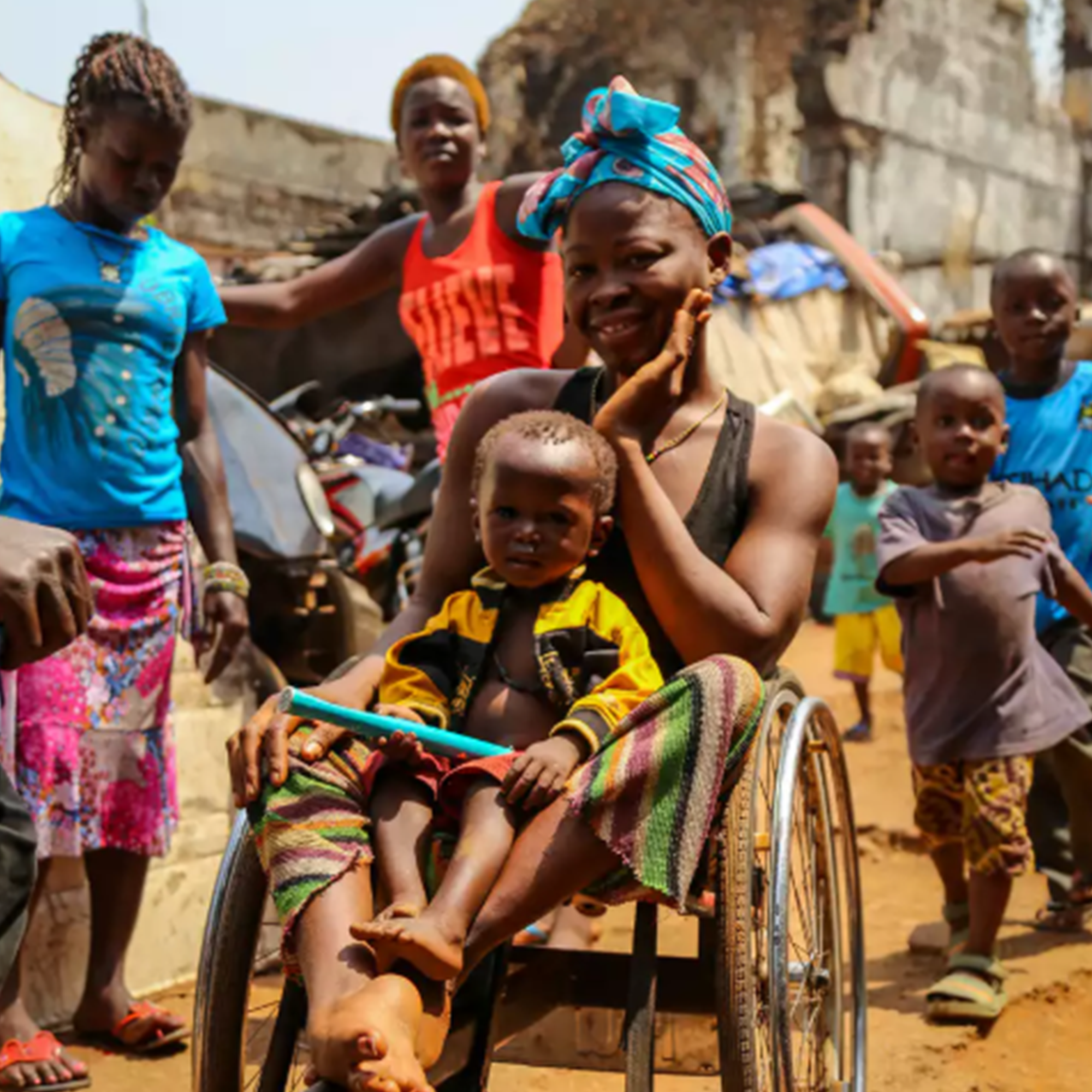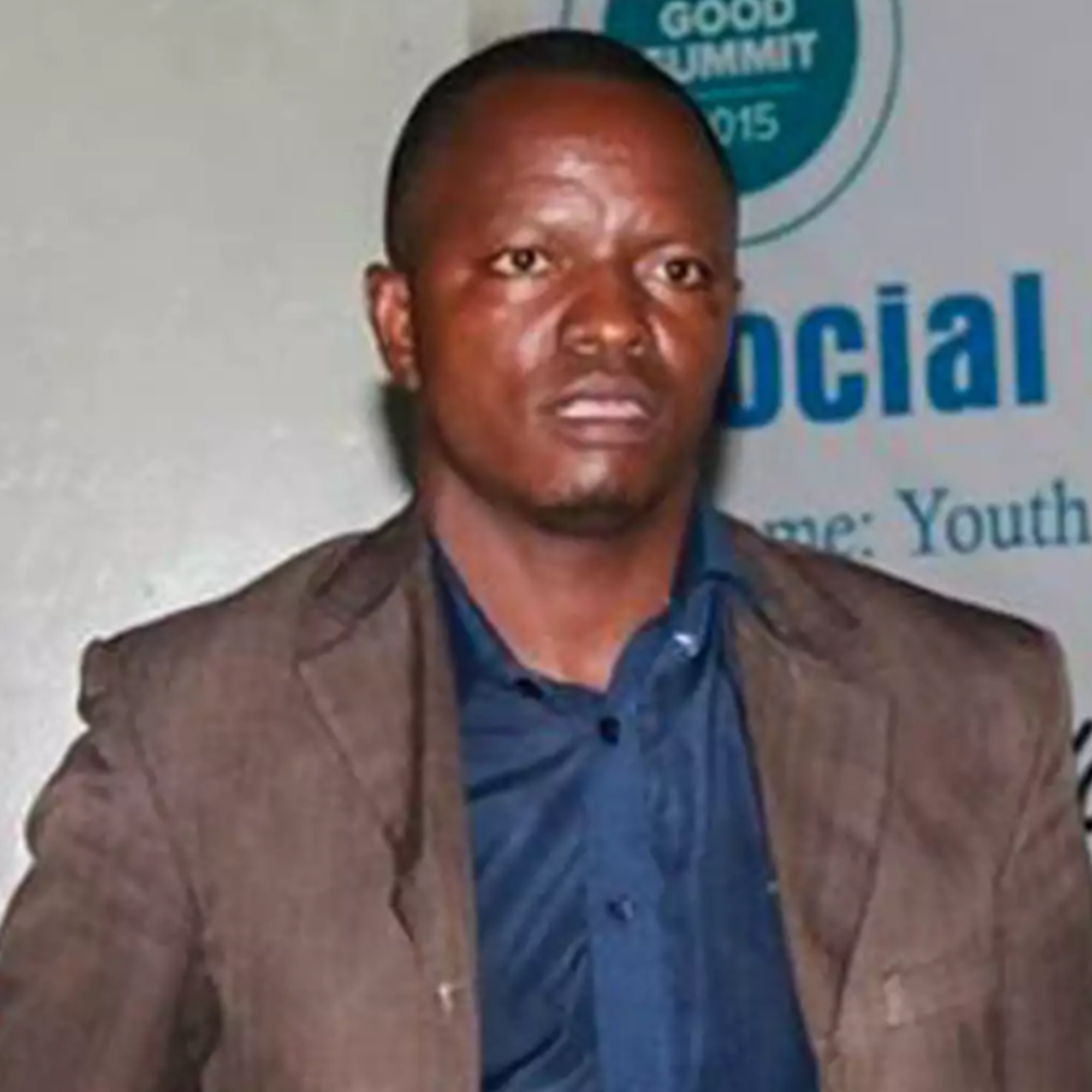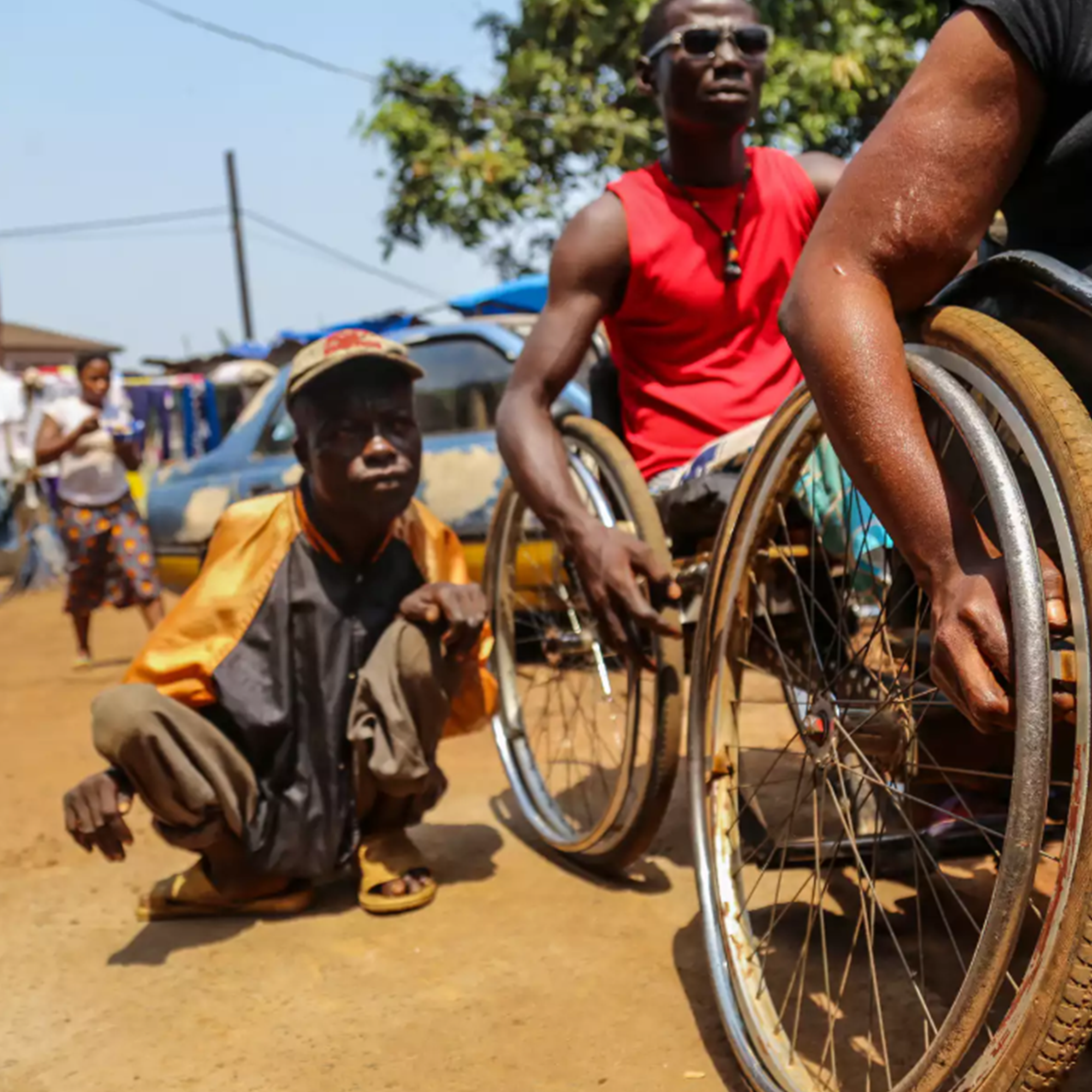 Sierra Leone has one of the highest global rates of people living with disabilities. Photo: UNDP/Lesley Wright
In 2016, the SGS introduced a separate category for female competitors to encourage more young women to participate.
Fatmata Binta got the top prize with her drinking water purification system, while a trio of college students won the male category with an environmental-friendly electric generator.
The latter represented Sierra Leone in the 2017 World Robot Olympiad in Washington, while Fatmata took part in the Youth Connekt Africa Summit in Kigali the same year.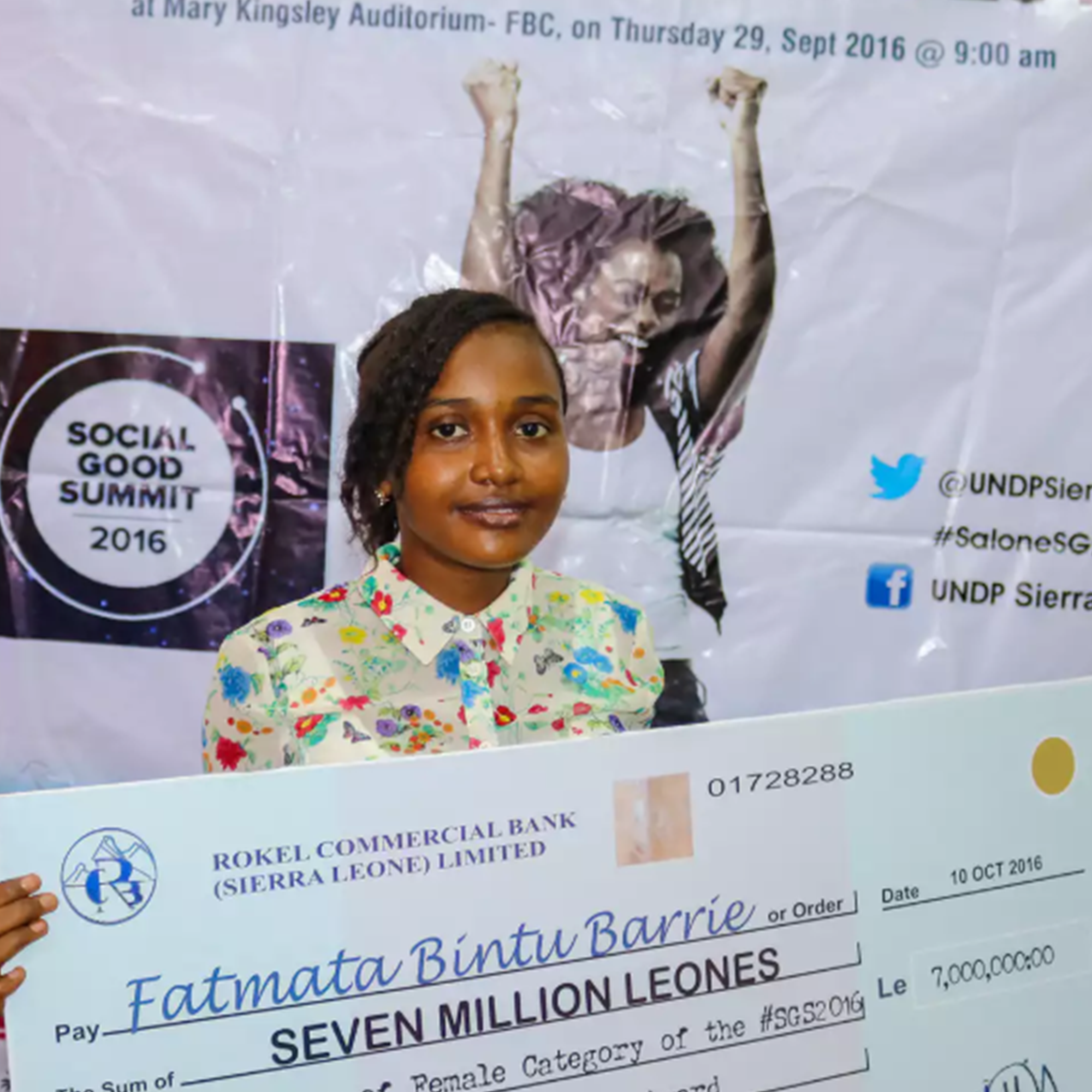 PARTNERING FOR SUCCESS
In 2017, a mini hydro 'spoon generator' by Mohammed Kamara and a hybrid solar and wind power generator by Fanta Binta won the male and female categories respectively.
Fanta and Mohammed then partnered to combine their prizes and pilot their projects in the small rural village of Serabu in the Kenema district.
One year later, their project is lighting 50 households, and Serabu's community center serves as a night reading oasis for the area's school children.
In 2018, the SGS's theme, "Think Tumara", was all about bridging the digital divide and accommodated applications from youth of all horizons, including school dropouts or those without a formal education.
Hawa and Fatmata, both 19 years old, scored the overall highest points in the female category for their innovative ideas.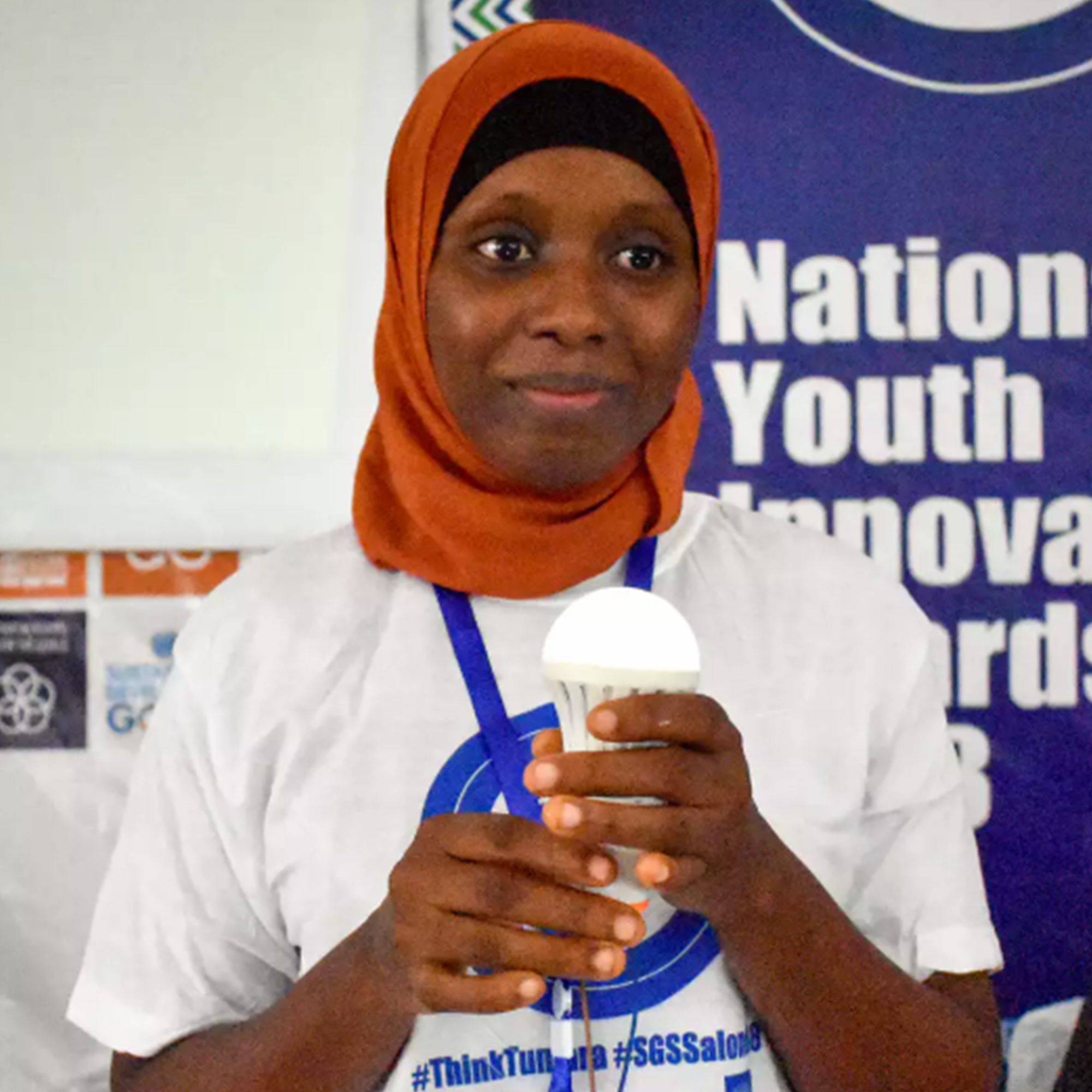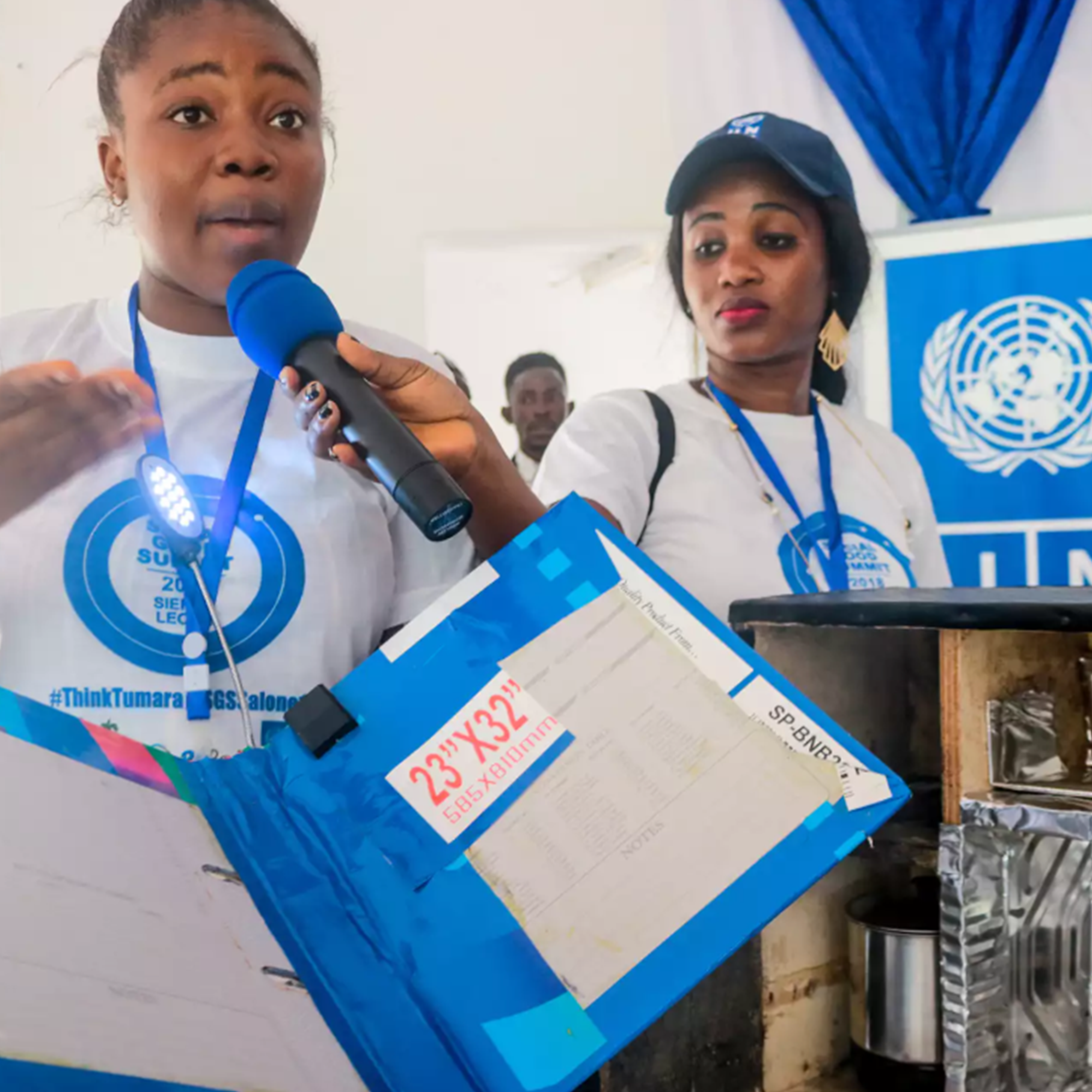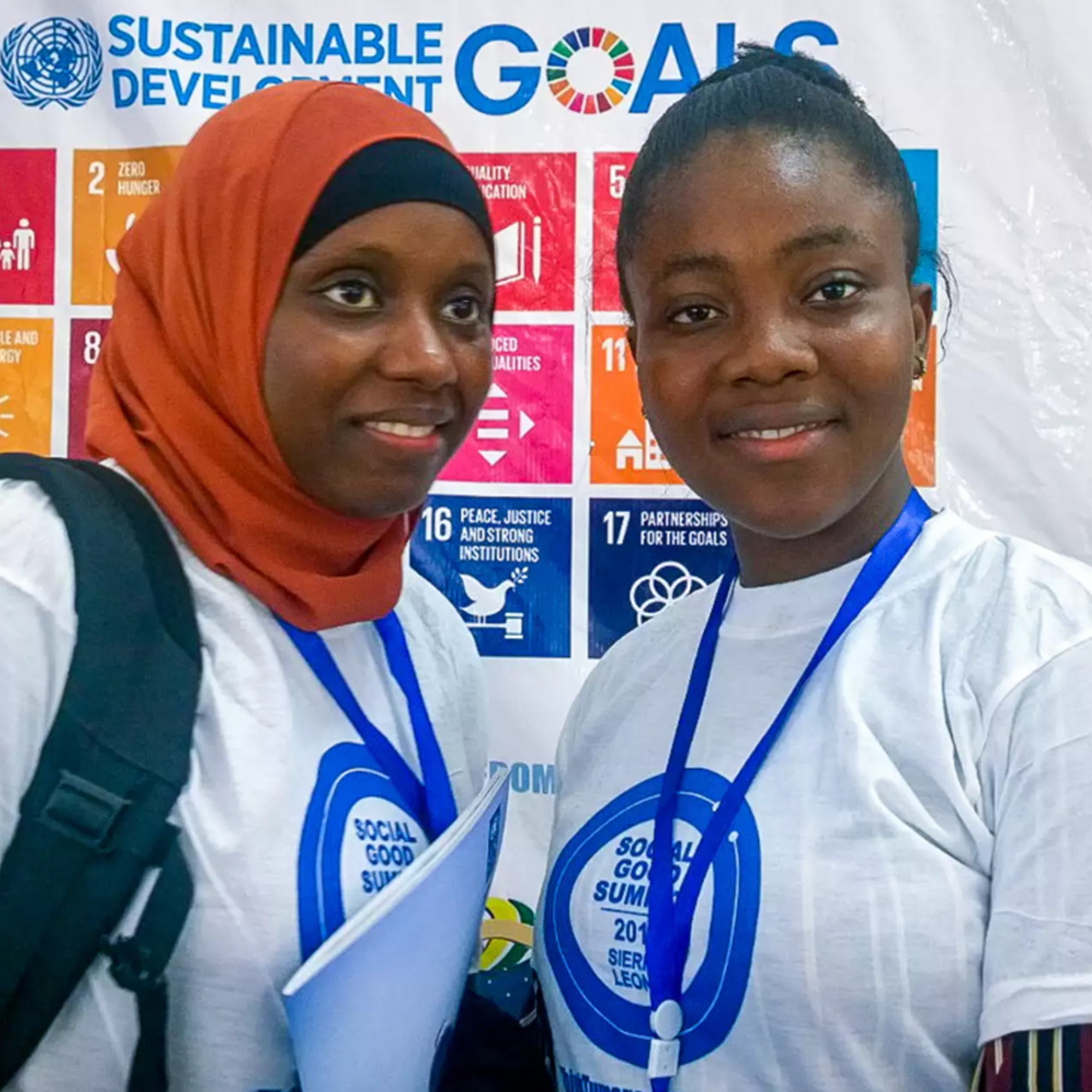 Hawa and Fatmata (left) scored the overall highest points in the female category for their innovative ideas.
PRACTICAL FOR MOMS
Hawa's hybrid system includes a solar-wind energy generator and 'Co-Hot', a food and water storage system made of recycled pieces of wood and lined with foil paper.
Hawa's idea stems from her wish to support new moms and babies with adequate infrastructure in a country which has one of the highest rates of maternal-child deaths worldwide.
"In the villages, women who have just given birth sometimes suffer from infections and could die just because they cannot get hot water to nurse themselves and their babies.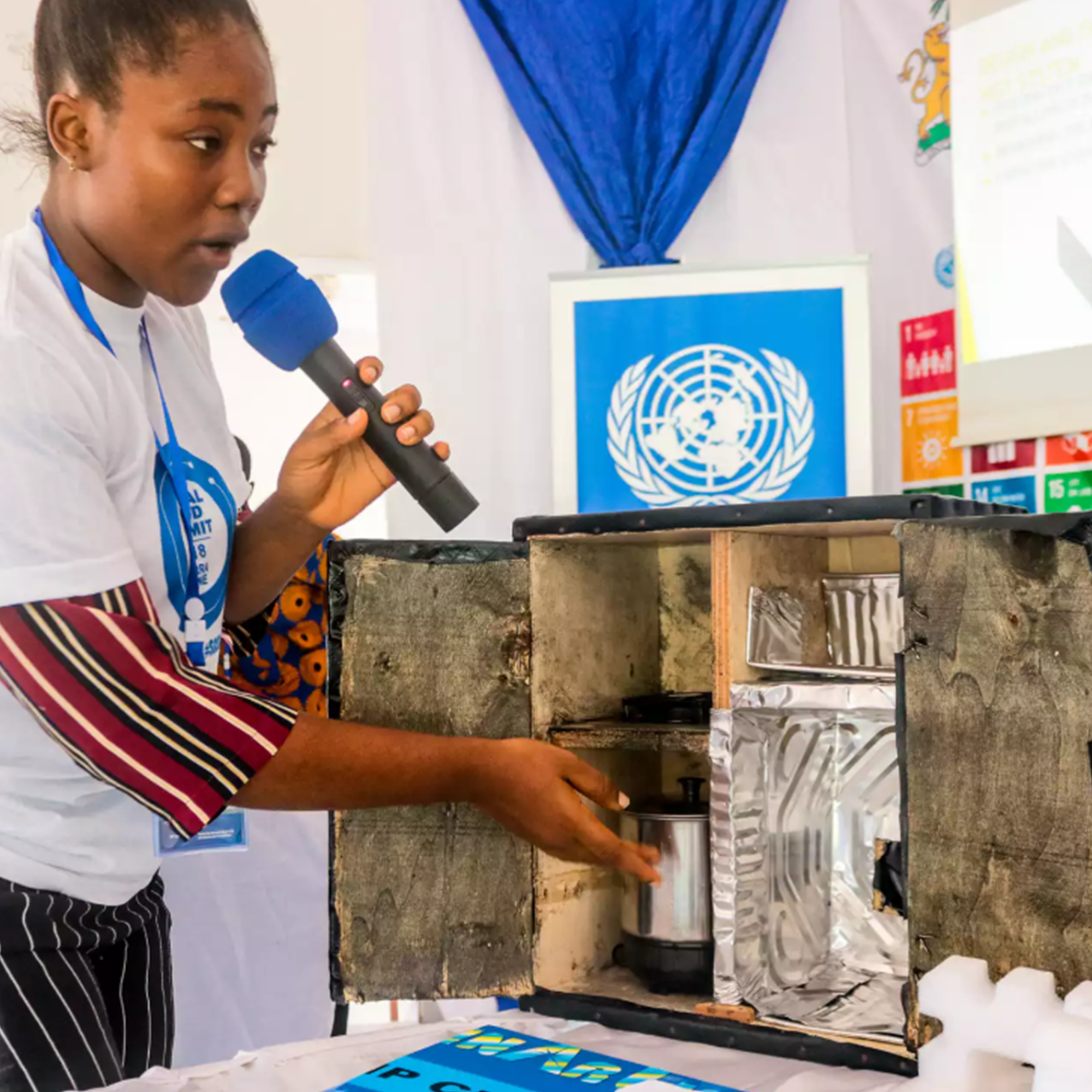 Sheku Kamara, 22, won the male category prize by showing how to stop deforestation for charcoal, still the primary source of cooking energy in Sierra Leone.

Sheku makes briquettes out of bio-waste material like papers, leaves, harvest remains, sawdust and discarded pieces of textile. In his demonstration to the judges, Sheku lit up a pile of briquettes which burnt for much longer than ordinary charcoal while emitting very little smoke.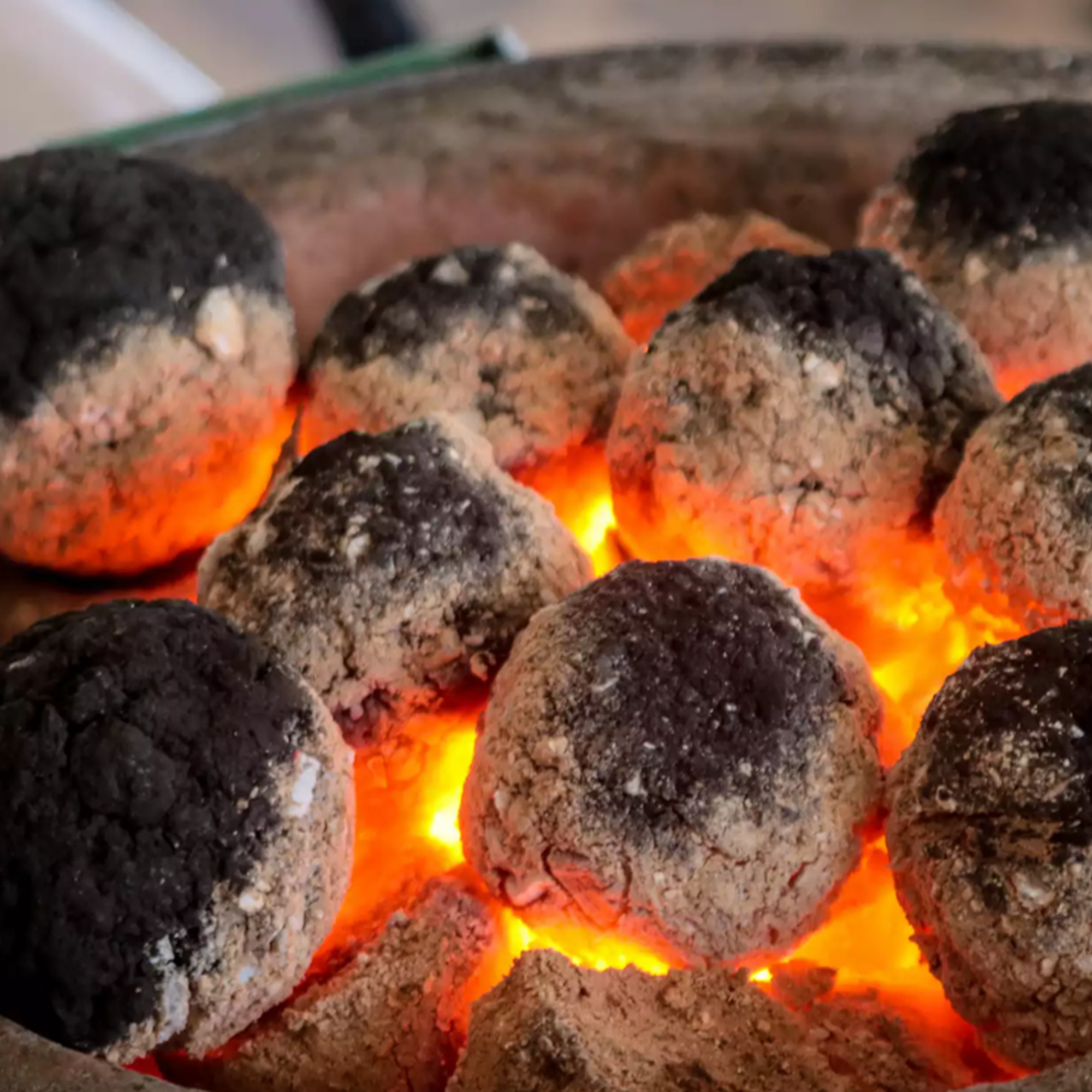 Briquettes made out of bio-waste material (papers, leaves, harvest remains, sawdust and discarded pieces of textile) burned more slowly that regular charcoal while emitting little smoke.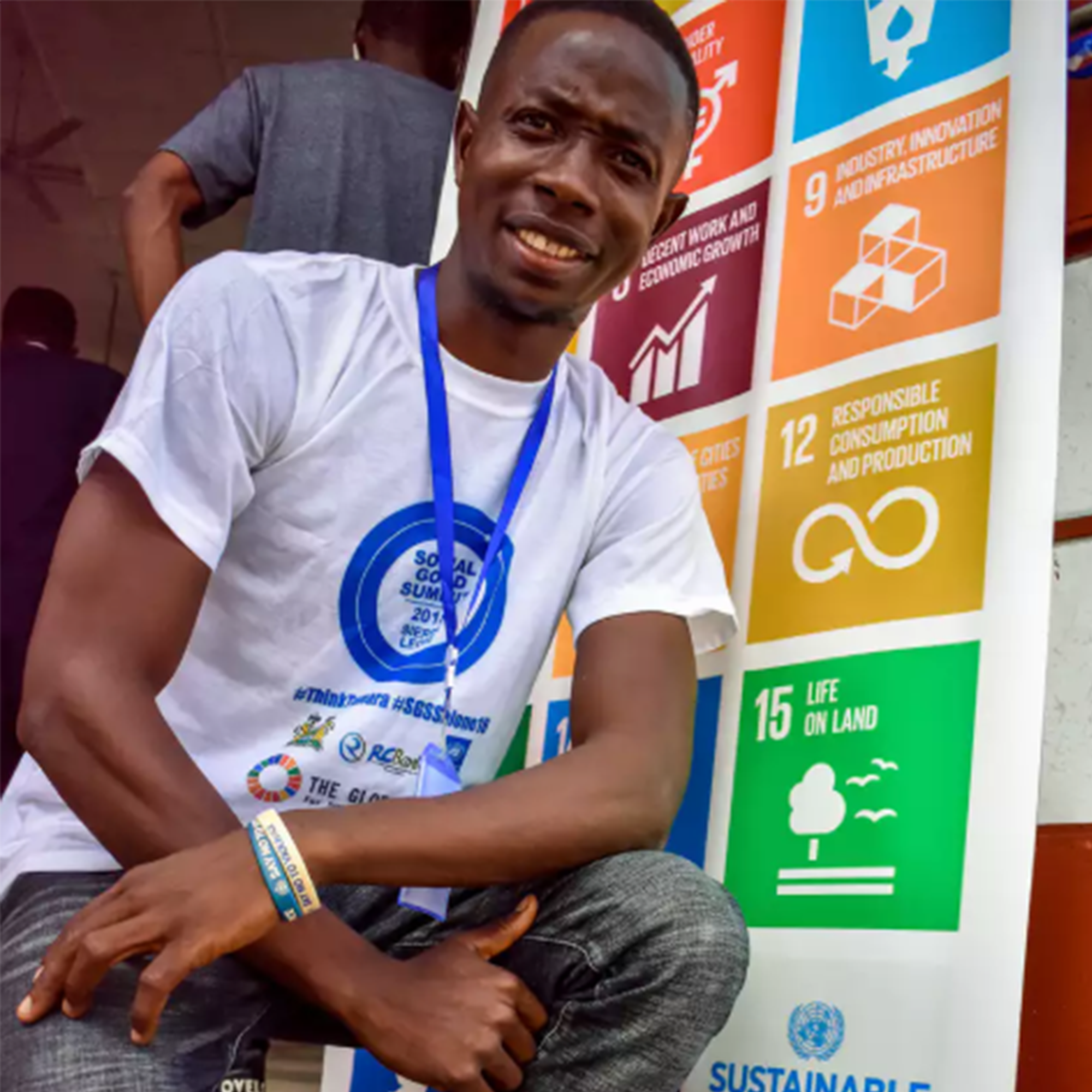 Sheku, 22, poses in front an energy-saving stove burning his bio-briquettes.
ALL HANDS ON DECK
Over the years, the SGS has seen overwhelming support from non-traditional partners such as academic institutions, banks, telecommunications and oils companies as well as civil society organisations..
"We gladly identify with the mission of the Social Good Summit … in making sure youth are included in the quest for the promotion and achievement of the Sustainable Development Goals." – Commercial Bank representative.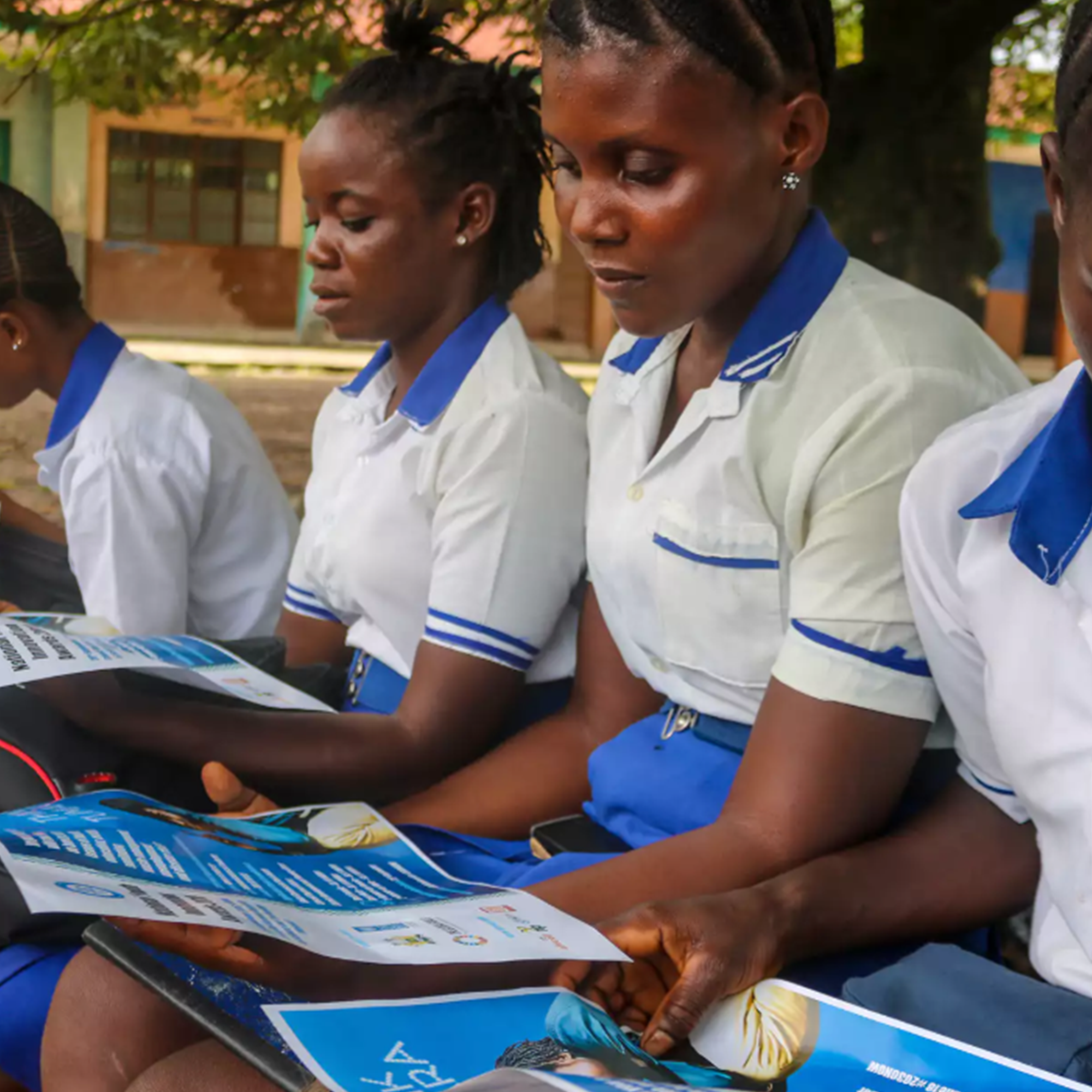 "These ideas are practical and in line with our Sierra Leone context and what development needs." – Minister of Youth Affairs, Sierra Leone.
"The portfolio of project ideas we see coming out of the Social Good Summit are indicative of burning development issues… that need to be addressed from the household level then move upwards." – Moses Sichei, Senior Economic Advisor, UNDP Sierra Leone.
Fuente:https://stories.undp.org/investing-in-youth-in-sierra-leone